Avada theme provides an amazing WordPress theme and with it, you can easily build a great website. But a visually stunning website is only a part of the story. The next key step is to integrate Avada with a smart AI chatbot for your website to make it interactive. Robofy AI provides a powerful chatbot for such use cases. Let's learn more about Robofy.ai.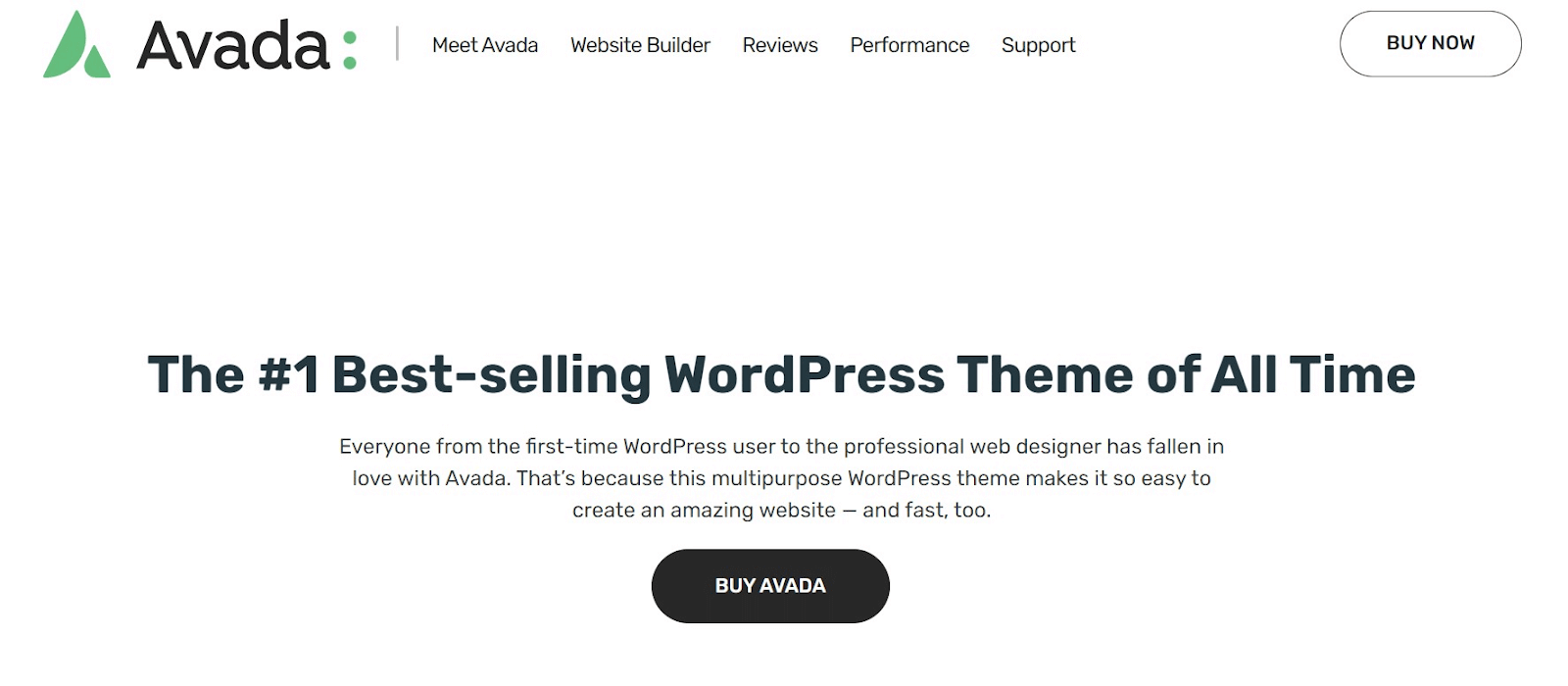 Not only does Robofy AI chatbot offer real-time engagement with your website visitors, but it also has multi-channel integrations. So your customers can choose the way they want to interact with your website i.e using WhatsApp, Email, Google meet and much more.
Let's look at 3 important features in Avada:
Responsive design & Customizability:

Avada is a responsive theme, which means that it will look great on any device, from a desktop computer to a mobile phone. Avada is a highly customizable theme. This means that you can change the look and feel of your website to match your brand. You can change the colors, fonts, and layout of your website.

Powerful features:

Avada comes with a number of powerful features, including a built-in page builder, a drag-and-drop header builder, and a WooCommerce integration. 

Translation ready with Extensive documentation: :

Avada is translation ready, which means that you can translate your website into different languages. Avada comes with extensive documentation that covers all aspects of the theme. This documentation makes it easy to learn how to use the theme and customize your website.
Let's look at 3 ways to enhance your website by integrating Robofy with Avada theme:
Interactivity:

Robofy offers real-time engagement with your website visitors,and also has multi-channel integrations like WhatsApp, Email, Google meet and much more.

Automatic Chatbot training:

Robofy will convert your website's content into smart and powerful.

24×7 Support:

The round the clock availability of Robofy will help your visitors get their questions answered at any time of the day. 
To ease the process of going through your website and interacting with it, Robofy can do wonders.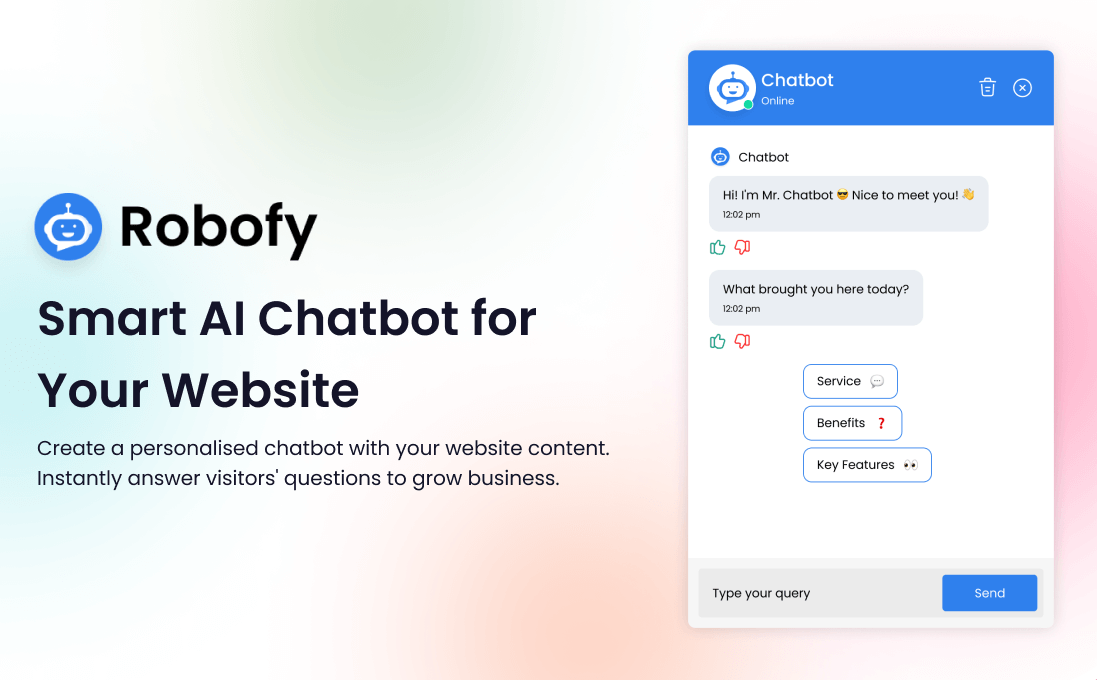 To sum up, a website designed using Avada's  features provides a compelling visual experience. This powerful combination can effectively transform your website. Robofy enhances your business operations, making your website not just a digital storefront but also a dynamic and responsive communication hub.
Create a free account on Robofy now so that you can integrate and start using an AI chatbot on your website now.
There are millions of themes to choose from when it comes to website building. You can learn how Robofy AI chatbot for Flatsome goes seamlessly well with the theme.