BeTheme is a premium WordPress theme that is perfect for creating any type of website. It comes with over 650 pre-built websites, 11 header styles, 200+ shortcodes, and a powerful drag-and-drop builder. BeTheme is also WooCommerce compatible, so you can easily create an online store. But along with this theme, you will also get to know about Robofy AI Chatbot which is compatible with this theme and enhances the overall experience of WordPress.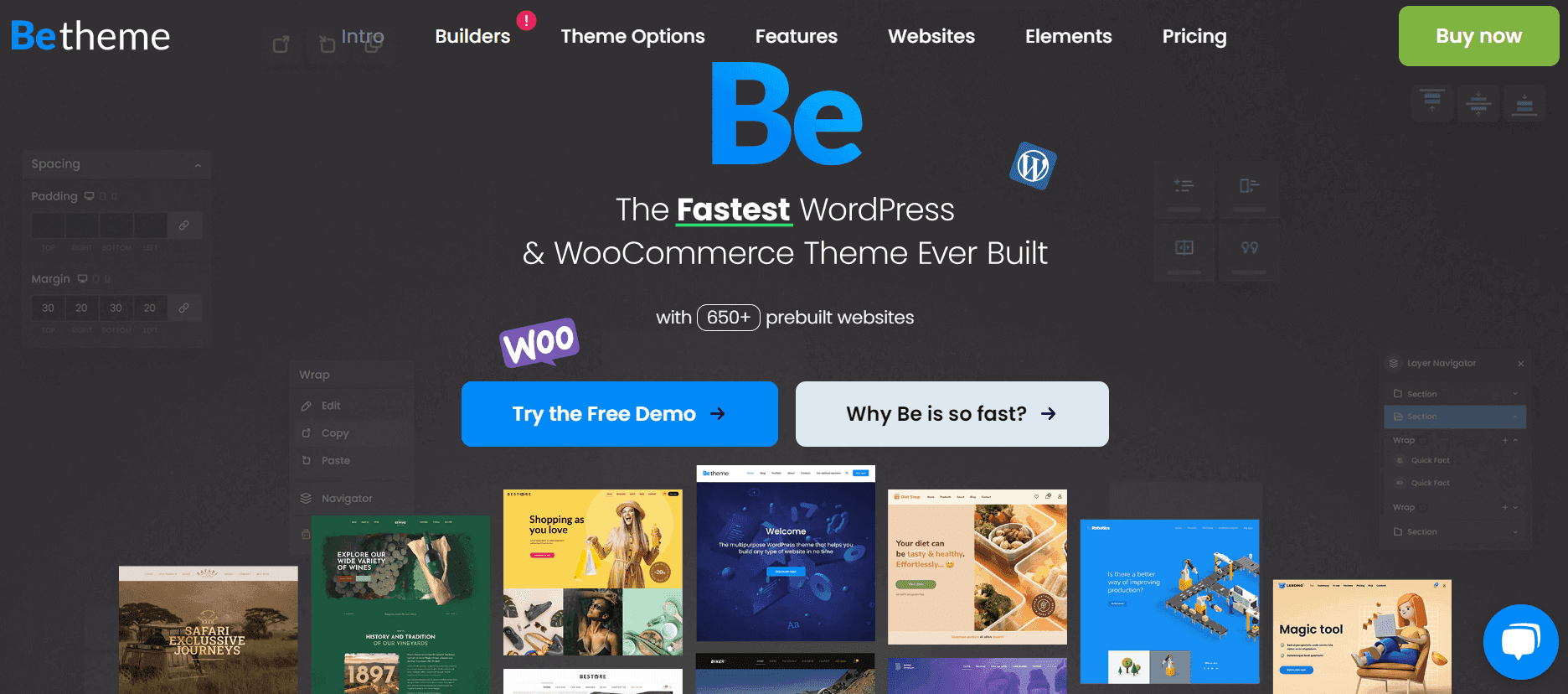 Here are some of the key features of BeTheme:

Over 650 pre-built websites:

BeTheme comes with over 650 pre-built websites that you can import with a single click. 

11 header styles:

BeTheme comes with 11 header styles that you can customize to match your brand. 

200+ shortcodes

: BeTheme comes with over 200 shortcodes that you can use to add features to your website, such as sliders, buttons, and contact forms.

Powerful drag-and-drop builder:

BeTheme's drag-and-drop builder makes it easy to create your own custom pages without any coding knowledge. 
But building a beautiful website is not enough these days. Imagine entering a huge beautiful shop with the best of products inside it. Entering the shop, you get confused by looking at all the options available. And when it comes to clearing your doubts with someone from the store, there's no one there. That's exactly what having such a magnificent website without an interacting element feels like. 
So to bring that interacting element, the best option would be to have an AI Chatbot which will instantly give replies to your visitors. Robofy AI Chatbot for your website does the exact the same thing for your website. Apart from instant response, Robofy's multi-channel integration with applications like WhatsApp, Messenger, Gmail and much more, the customers can choose the way they want to interact with their customers.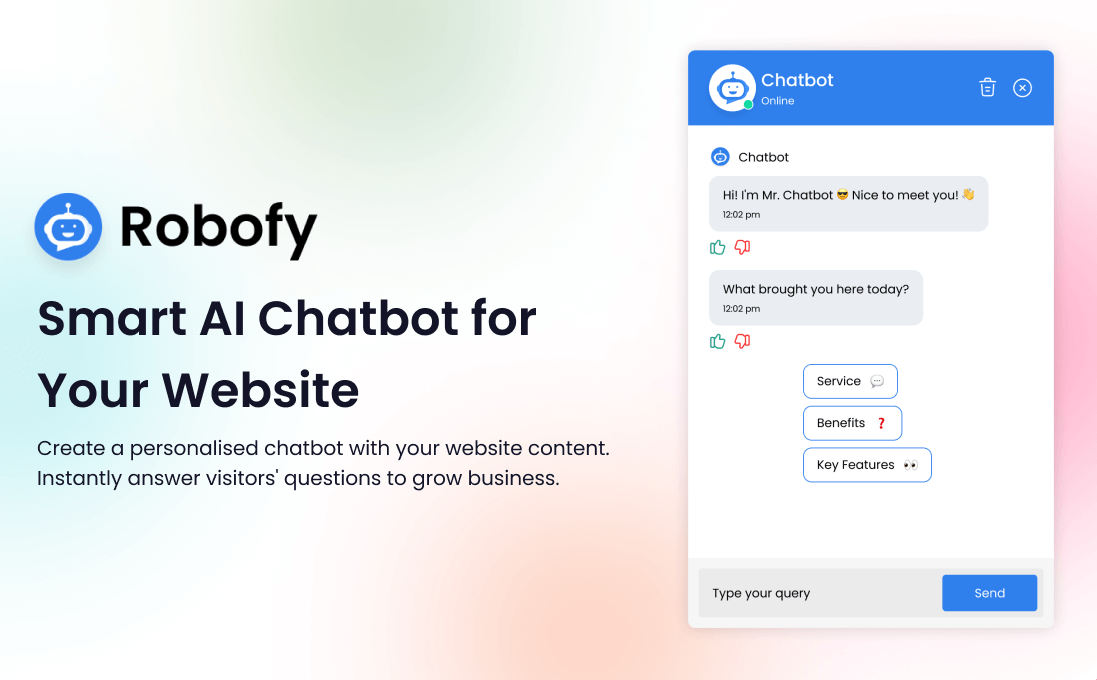 Features of Robofy which will enhance customer engagement and satisfaction.
Quick Replies:

create pre generated questions for FAQs to provide instant help.

24×7 availability:

Robofy's AI Chatbot for website will be available 24×7 round the clock. So that your visitors can interact with your website at any time of the day. 

Multi-lingual Support:

With Robofy's multilingual support, your visitors from different parts of the world will be easily able to interact and get their queries solved. Hence removing the language barrier altogether.

Inbox and Editable replies:

You will be able to check the chatbot conversations. Moreover, you will also be able to edit the answers to enhance the chatbots responses if needed. 
There's so much to explore what Robofy has to offer. One thing to keep in mind is that if the customers are happy, the business blooms in no time. Robofy AI Chatbot for websites helps your business with that and more.
Robofy can seamlessly get integrated with a lot of themes hence drastically improving their performance. Read how Robofy AI chatbot for Avada has been doing wonders for them.