Are you not getting your desired responses from Robofy chatbot?
Follow the below steps to improve chatbot replies instantly or you can refer to the below video.
Step 1: 
To enhance our chatbot's performance, we must provide it with relevant training.
On the Robofy website itself, I asked the chatbot a question "Do you have a YouTube channel", and it didn't provide a suitable response. This happened because there was no sufficient information available on the website for this question.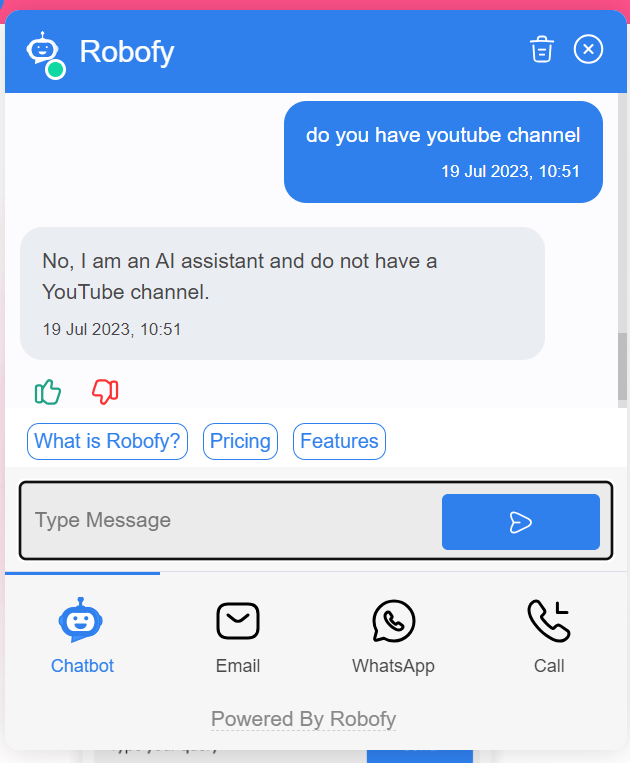 Step 2: 
Hence to improve the chatbot response, we need to add more content. So log in to www.robofy.ai and click on the "Your chatbot is ready" button on the dashboard.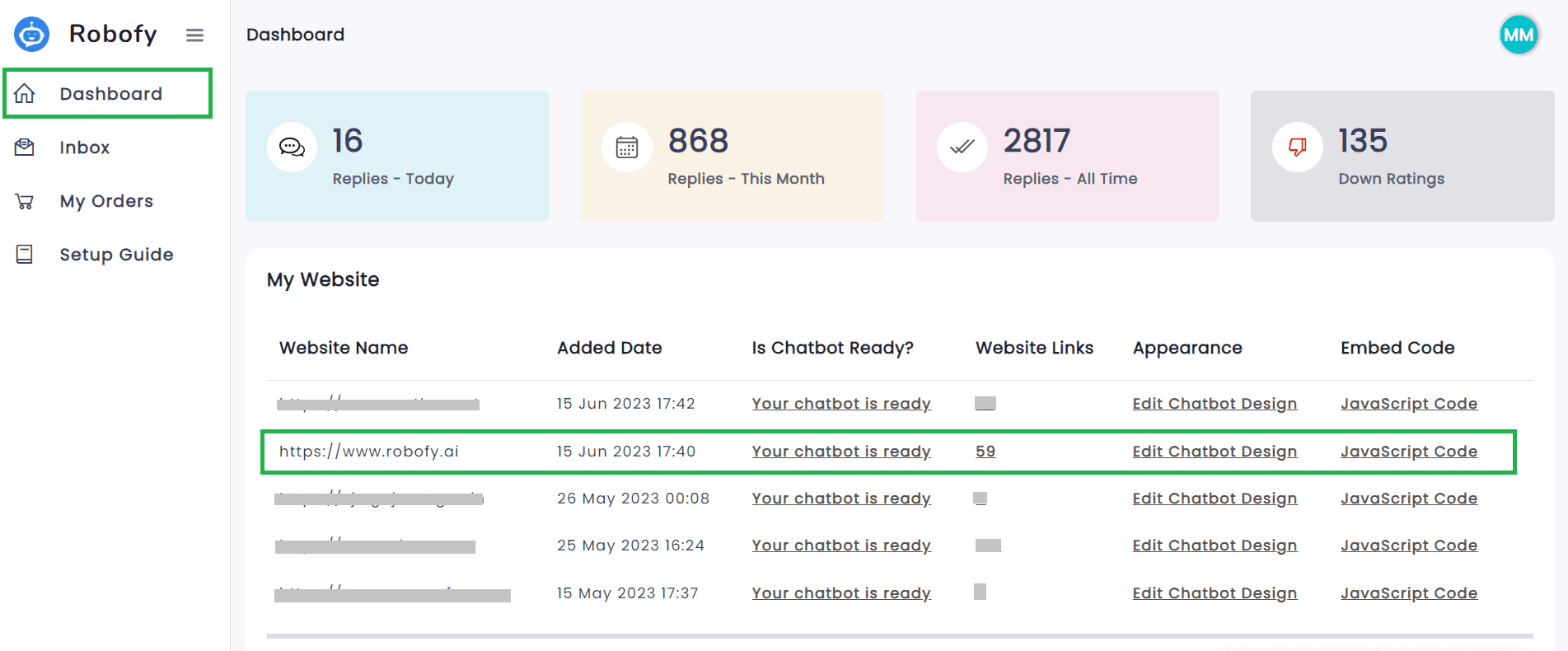 Step 3: 
Once you click the "Your chatbot is ready" button, you will be directed to the following screen. On this screen, navigate to the "Add Content" tab and click the "Add Content Button" as depicted below.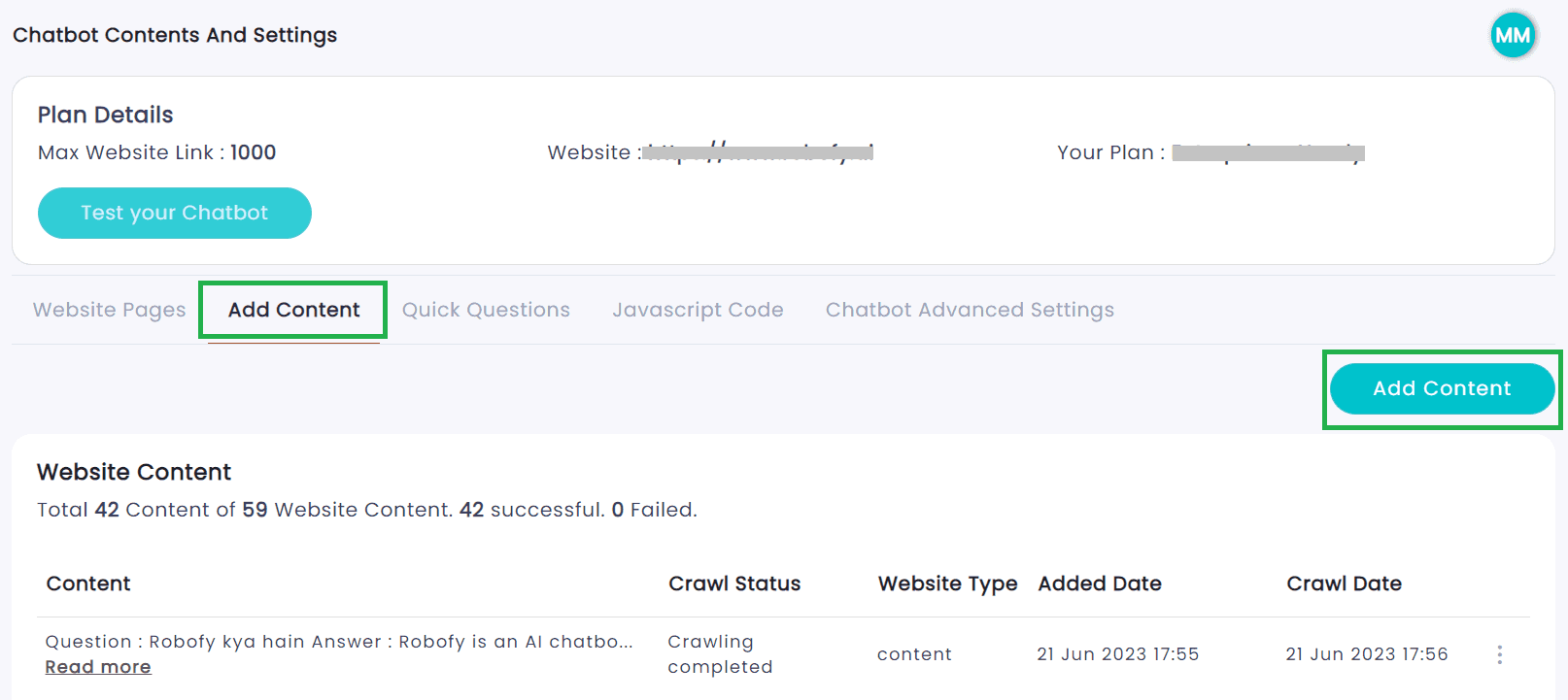 Step 4:
Here I am adding some content for the question I asked in above Step 1. Like wise you can add content and click on "Add content to chatbot" button and it takes 2-3 mins to crawl the content.
Remember to add only small pieces of content to make it easy for the chatbot to reply.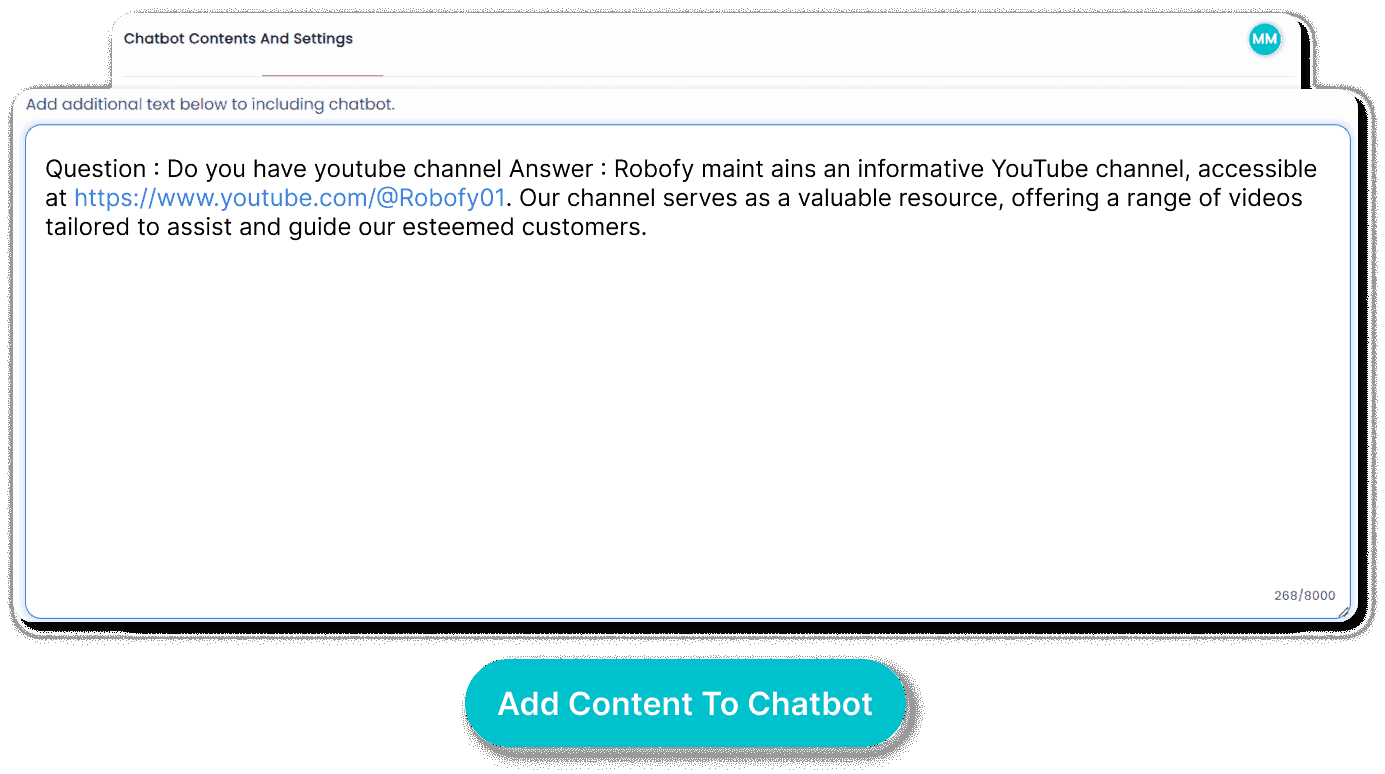 Step 5:
As shown below you will be able to see the crawl status and also you can add as much content as you want.

Step 6:
Hurray! After the content is crawled, your chatbot is ready to answer all your questions.