Amidst the website builders giants like WordPress, Wix, and Shopify, comes a rapidly rising AI-powered website builder named Durable.co. Now in this article let's see the benefits of a Durable website builder, and also how With Durable website builder, you can create your website in 30 seconds using powerful AI technology.  Also, learn how adding an interacting element like a powerful and smart AI chatbot for Durable Wesbite builder from Robofy.ai can elevate your website's experience.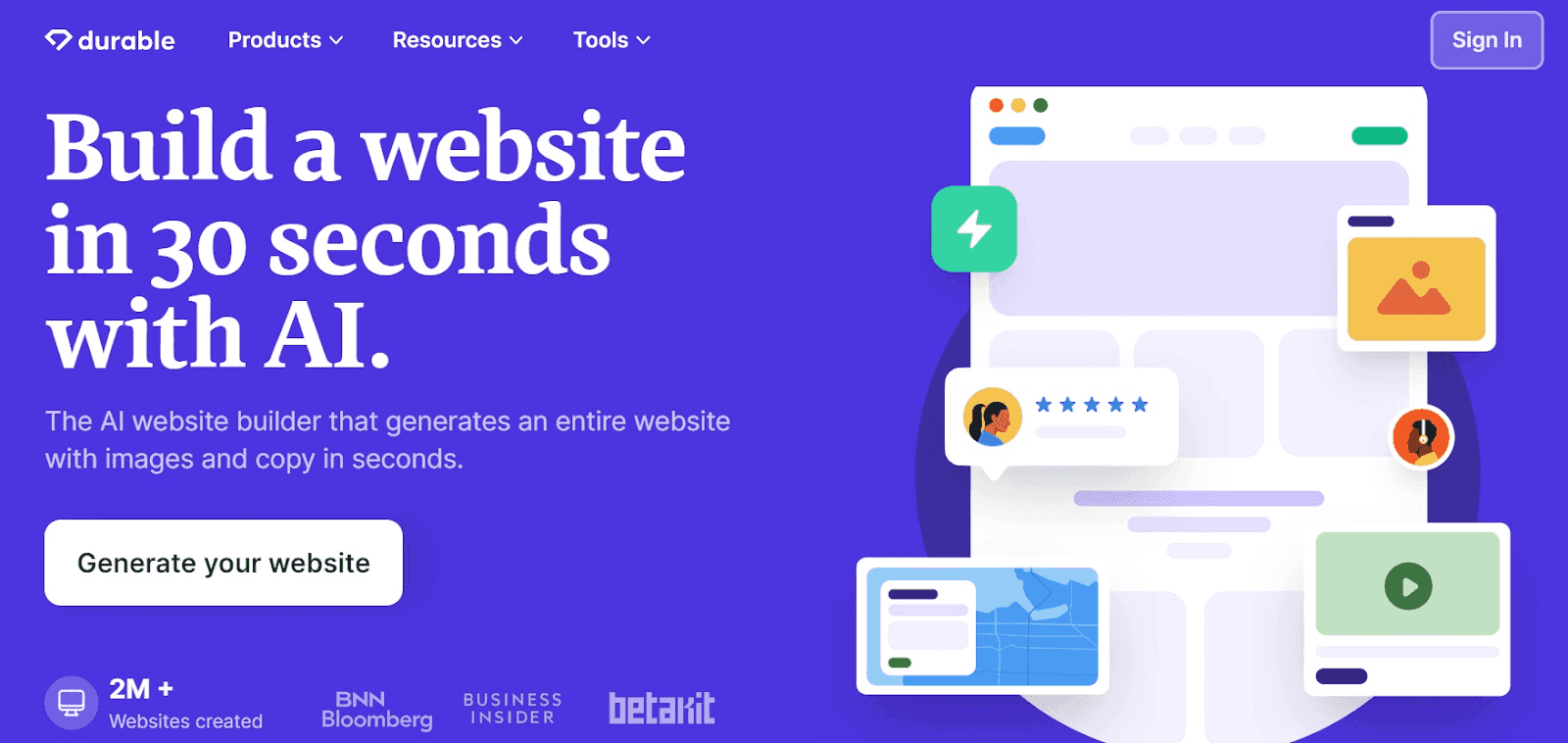 With durable you get the following features:
A website builder that can create a fully designed website in under a minute.

A marketing platform that can create ads, social media posts, and sales emails.

Custom software that can be tailored to the specific needs of your business.

Durable is designed to make it easy for small businesses to get online and start generating leads. It is a great option for businesses that don't have the time or expertise to build and manage a website on their own.

Durable is a subscription-based service. The plans start at $29 per month and include everything you need to start and grow your business.
Building a compelling digital presence has never been as important as it is today, and with Durable website builder, getting your business online becomes effortlessly swift. 
Primarily designed for small businesses, Durable offers the perfect solution for those who might not have the resources or expertise for website management. With subscription plans commencing at a mere $29 per month, you get all the tools at your disposal to jumpstart and escalate your business growth.
However, in today's interactive age, having a website isn't the end game. 
It is like opening a store, and the visitors are welcomed into an empty store with no employees.Engagement is the key to retention.
Robofy has a simple yet smart solution for this. Robofy's AI chatbot crawls your website content and converts it into a powerful chatbot. This AI chatbot for websites can instantly answer your visitors' queries.
Features of Robofy that goes well with Durable website builder:
Seamless integration:

simple copying the code in the footer of your website. That's it, Robofy AI chatbot will be live in seconds.

Multi channel integration:

Easily integrate WhatsApp, FB Messenger, Gmail, Zoom, Google meet and much more with Robofy's AI Chatbot.

24×7 Availability:

The AI Chatbot is available 24×7. Your website visitors will be able to engage with your website at any time of the day,

Multi lingual support:

Robofy AI Chatbot can provide support in multiple languages. 

Quick question:

Pre defined FAQ questions for the customers to interact quickly with.
These are just some of the features. You can create your own chatbot for free and experience all the powerful features firsthand. 
Now comes the question is, how do you integrate Robofy AI Chatbot with Durable website builder. 
Follow the simple steps to do the same:
Step 1:

login to your Durable dashboard. Click on "Website" on the left hand side and go to the settings tab.

Step 2:

Copy the code from the Robofy AI Chatbot and paste it in the "footer code" section in the durable dashboard.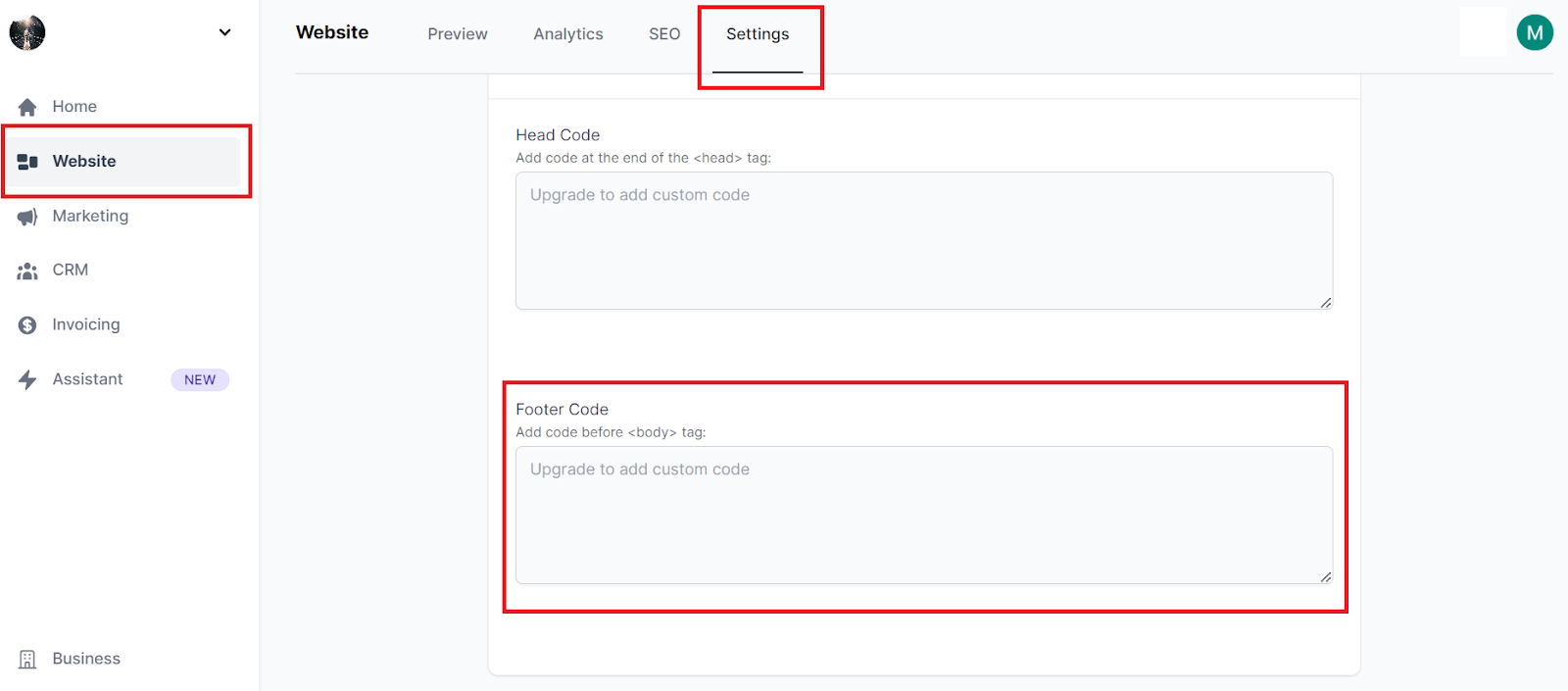 That's it, your ChatGPT chatbot for website- Robofy is ready.
You can also learn about Robofy's integration with other top website builder like WordPress, click here to know about AI Chatbot for WordPress Website Builder.