Jimdo is a website builder that allows users to create a website without any coding knowledge. Easily create websites, be it for your blog, online store, and much more. Let's learn about how Jimdo Website Builder will help you create beautiful websites easily and also how interacting with Robofy AI Chatbot with your website will make it more interactive and user-friendly.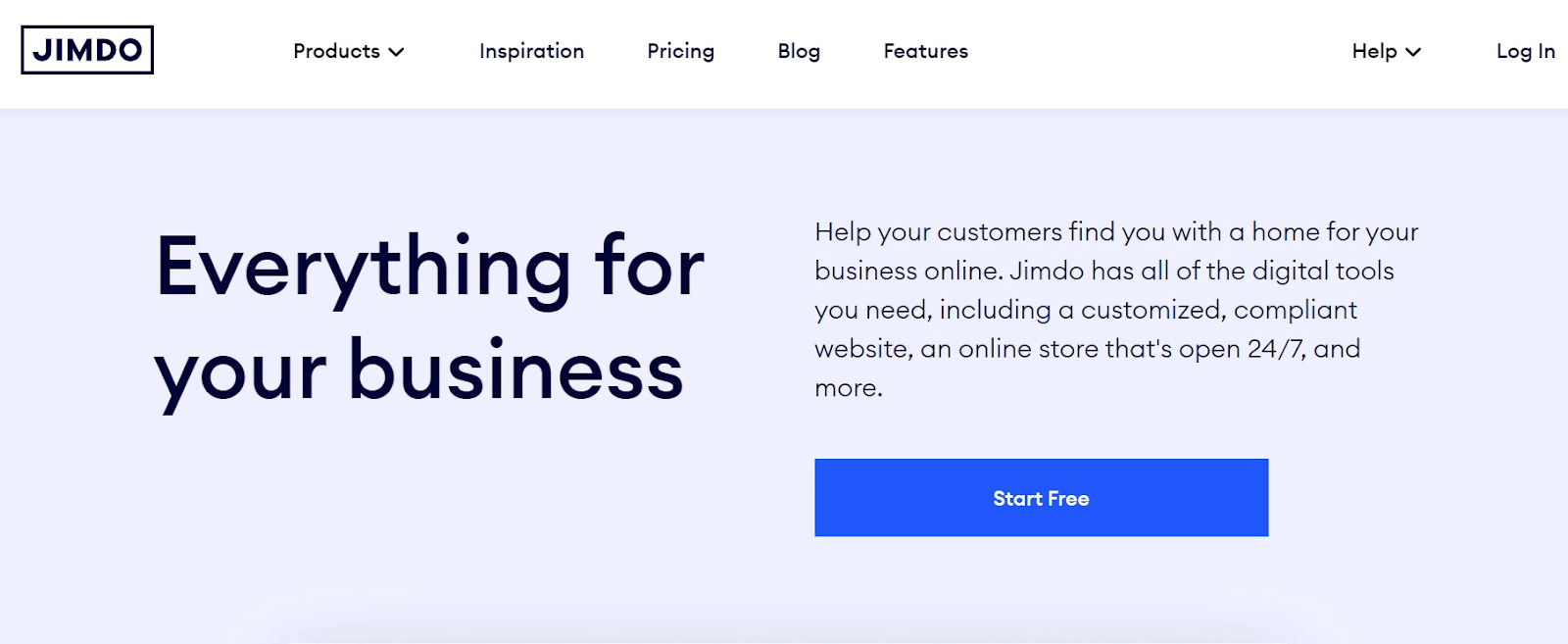 Jimdo Creator website builder  allows users to choose from a variety of templates and customize their website using a drag-and-drop interface.

Jimdo Dolphin is an AI-powered website builder that uses artificial intelligence to get to know the user, their business, and their goals, then builds a website that is already fully personalized to meet their needs.
Jimdo also offers a variety of features, including:
Free domain name for one year with all paid plans

Unlimited storage space

Free SSL certificate

24/7 customer support
If you are looking for an easy-to-use website builder that does not require any coding knowledge, Jimdo is a great option. It offers a variety of features and plans to suit all budgets and needs.
Now with such an easy website builder, Robofy AI Chatbot would integrate seamlessly with it. 
Integrating Robofy AI chatbot with your website will add an interactive element for it. This will help your visitors to interact with your business thus resulting in a much higher engagement and conversion rates. 
Features of Robofy AI chatbot for Jimdo website which complements its integration with it:
24×7 automated support:

Robofy AI Chatbot can provide 24×7 automated support. You customers won't have to wait for official business hours to interact with your business. 

Chat Analytics:

You will be able to monitor the conversations the chatbot is having with your customers.

Rating and Editing:

The visitors will be able to rate the response of the chatbot. You can even edit those responses if needed. This will enhance the chatbot replies even more.

Multilingual support:

Chatbot will be able to interact in multiple languages. Thus removing the language barrier whatsoever. 
These are just some of the features that Robofy AI Chatbot has to offer. You can create an AI chatbot for  website within minutes and experience all the features and its benefits for your website. 
Jimdo gives you a platform to make the best website for your business. Robofy AI chatbot gives the perfect interactive element to go with the website. Overtime, this will help with customer engagement and satisfaction. As long as the customers are happy, the business can boom very easily.
Creating a website comes with the option of choosing the best theme for it. Robofy's AI chatbot can easily enchance any theme's usability with its integration. Read to find out how Robofy's AI Chatbot for The7 Theme goes hand-in-hand with the whole website building process.