Shopify is a platform designed to help businesses create online stores without the fuss. Unlike other systems such as WordPress or Blogger, Shopify's main purpose is to help businesses sell products online. In this article we will deep dive into the features of Shopify and how integrating Robofy AI Chatbot, an interactive element with your website can benefit your business.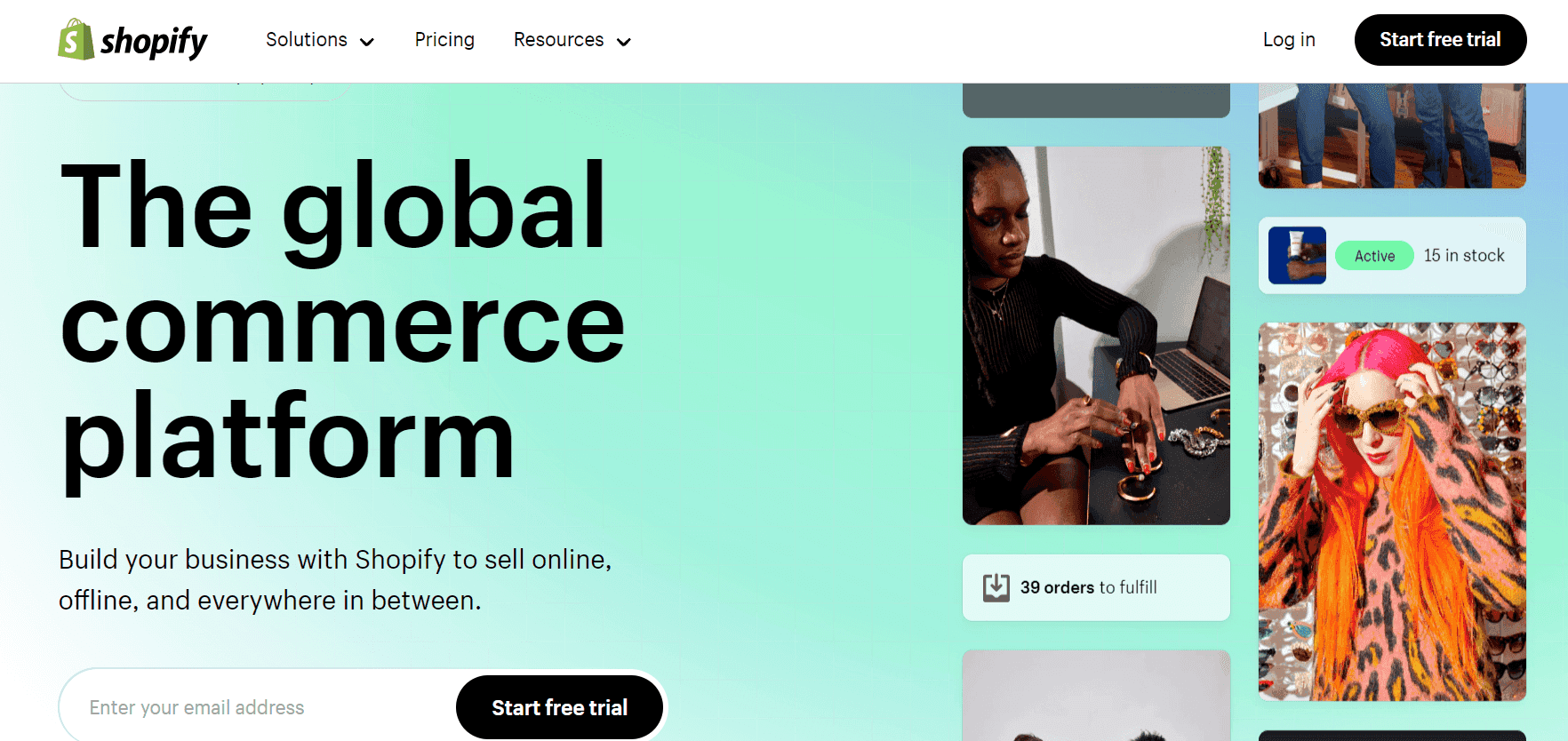 Since  Shopify helps you build an ecommerce store, the visitors will go through a lot of products and may even have queries about them. So you need to have an interactive element,in order to help them easily get their questions answered which may lead to a higher conversion rate.

Robofy.ai has the perfect solution for this, namely Robofy AI Chatbot. Lets learn about Shopify and how integrating Robofy with your website can enhance your business effortlessly,

Thus, the use of AI chatbots for websites easily increases customer engagement, satisfaction and conversion. 
Features of Shopify Website builder:

Shopify Analytics:

Shopify offers analytics tools to help users understand their store's performance. These tools give insights into customer actions, marketing, and sales and much more.

Abandoned Cart Reminders:

Shopify lets users see customers who've left products in their cart. They can send emails to remind these customers about their items

Personalization Options: Shopify lets businesses tweak their website to fit their needs. They can change the site's look, give out special coupons, notify customers about sales etc.

Now let's see how the features of Robofy go hand-in-hand with your shopify website.

Automated Chatbot training:

Just easily insert the website link and Robofy will crawl those pages and it will easily convert it into a chatbot. 

Inbox:

You can monitor the conversations that your website is having with your visitors.

Multi lingual support:

The chatbot can easily have conversations in multiple languages. This helps visitors interact with your business without the hindrance of language barriers. 

24×7 support:

AI chatbot can provide support 24×7. Now your customers won't have to wait for business hours to open to get their questions answered.
Robofy has much more to offer than this. You can easily create a free chatbot in minutes and see the full extent of Robofy's features. 
Now some of the many benefits of integrating AI chatbot to websites are:
Increased customer engagement 

Increased customer conversions

Saves times

Saves unnecessary costs

Customer support available 24×7

Offers a more personalized experience
In the online shopping world, using Shopify with Robofy AI Chatbot is a smart move. Robofy answers customer questions quickly and makes shopping smoother. If you want to make your online store better and easier for customers, think about adding Robofy. It's a simple step that could make a big difference.
Just like the ecommerce website builder giant shopify, Robofy can also seamlessly integrate with other ecommerce shop builders. Read how Robofy AI Chatbot for Woocommerce WordPress Plugin can enhance its experience. And also increases the user engagement and conversions exponentially.